Not so long ago, the founder of the Arny Praht brand, Vladislav, gave an interview to Geometria.ru, in which he spoke about the brand, participation in the fashion week and plans for the future.
Vlad together with our PR specialist Renata told why people go to the mass market, how the state supports novice designers and how much it costs to participate in Russian fashion weeks.
Full interview:
Vlad Praht - the creator of the Arny Praht brand, his collection successfully debuted at SPBFW and did not leave the Petersburg game showists indifferent. It is an amazing phenomenon when a creator fits in with one person with an amazing power of imagination, a spiritual companion and a confident entrepreneur. Together with Vlad and his PR specialist Renata, we discussed why people go to the mass market, how the state supports novice designers, and how much it costs to participate in Russian fashion weeks.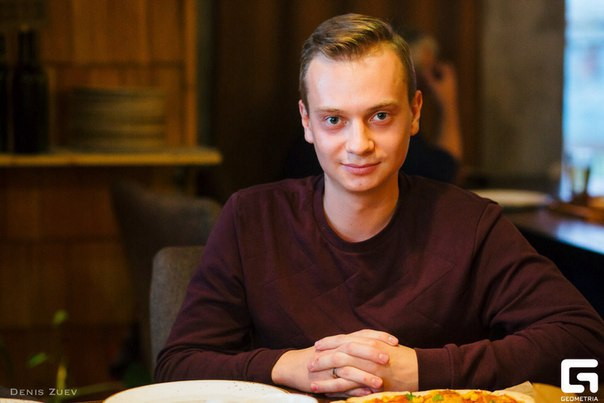 The brand is under your last name, but as I understand, you are not a designer?
Vlad: I no longer work as a designer, but as a creative director, founder of the brand. My thing is to build processes, develop a planned concept and pull up the right people. I made the whole company from scratch. I have two designers in the team - Daria Kuzmina and Alexander Zaikin. We have a division - one makes clothes, the other - bags. It is very difficult to find a universal designer, usually such people are sprayed and as a result do not do anything well. By the way, I am by no means a designer, but a computer systems engineer.
I am not surprised already by this, I know designers and physicians, and politicians by education.
Vlad: and how are things going?
Dior was doing well (laugh). But if it is down to earth, then the other day a girl with a medical education opened her showroom, too, in the Look meadow, where you also have a shop. True prices are still kept secret.
Vlad: Because she does not know how much they cost. Calling the first prices is a very big responsibility. You choose a segment in which you will work if you later change the pricing policy, and you and your regular customers will suffer.
Why Arny Praht, not Vlad Praht?
Vlad: The whole brand is partly a family business. I wanted to come up with a name derived from a family name, and Arny is the name of a close relative.
Praht - sounds like a German mate, but is easily remembered.
Vlad: Yes, this is a German surname, but not a mate (laughs).
After participating in Fashion Week, are there great prospects for designers? Fights in the queues to the showroom, calls, invitations?
Vlad: We, like, the only ones invited to participate in the Fashion Week in Helsinki, which starts in a month. We, of course, agreed.
Renata: And what about sales in Finland? Many designers left the European market due to the political situation and sanctions.
Vlad: Actually, I know that we have difficulties in selling domestically produced goods in Europe because of high customs duties.
Everything is fine with Terekhov. He has boutiques all over the world.
Vlad: and where is his production?
In Russia.
Vlad: well, it's just another scale.
Do you want to conquer the European market?
Vlad: Of course, but for now it is necessary to feel more confident in the Russian market. Here we feel better the trends and guess the needs of people. In the future, be sure to open the window to Europe.
Why does the brand have such a hipster triangle?
Renata: Masonic (laughs).
Vlad: Why hipster? why masonic? Someone sees a triangle, someone pyramid. The pyramid, firstly, is a good symbol in principle. He has a positive message - the desire for self-improvement, development. This is a memorable character, and it is quite common in our environment, so we chose it.
Why don't you put a label or your last name on the bags?
Vlad: In general, he is standing on the front end, or under the valve (closing lid). The shape of the bags is very recognizable, so it does not matter whether the logo is inside or outside. Who need to know the.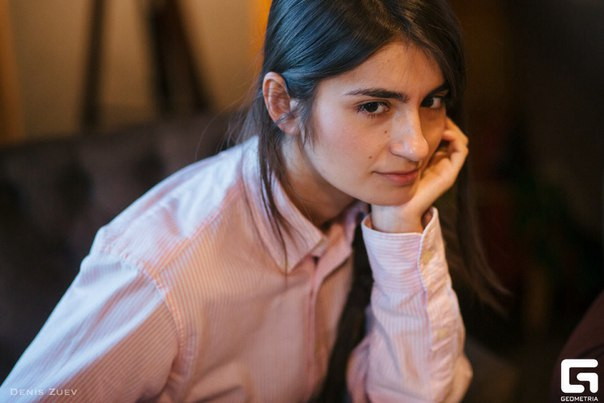 Interestingly, on Aurora all shows puts Lukovsky. And on your show, who released the woman to dance? Whose idea?
Vlad: The idea belongs entirely to us, the script is also registered by us. From the side of spbfw, they only helped to put the models and display them in order of priority. But all visualization, music, dance is our merit.
Why dance?
Vlad: The show is a boring and monotonous event in which some images are remembered. I wanted to dilute the atmosphere and increase the time of the show, because, as a rule, the guests take three or four times more time to the event than the show itself lasts. We wanted our podium program to be longer, richer and memorable for everyone.
How did it happen that with a successful business, judging by an article from Delovoy Peterburg, dressing the waitresses, you began to dress all the girls?
Vlad: Everything is consistent. At first, you simply manufacture with products that you understand, then you use this experience of a production worker in a more promising industry. We have problems with fashion. Even not only with fashion, we are fairly empty in all areas, there is no strong competition. The designer, finishing the relevant faculty, is trying to create his own brand and they want to do everything from scratch right away. And I feel better, I already have experience.
As a rule, young designers go for internships in fashion houses.
Renata: By the way, many people come up with these legends, as if they were learning from someone. For example, they write about Osome2some that they underwent training and internship in London, from designer Al. McQueen. It is simply prestigious to be trained by renowned designers, although in fact you may not get any knowledge there.
Why such a democratic price category? Usually you go to the showrooms of domestic designers, and there is a sock for 10 thousand.
Vlad: The average price of a bag is a little less than four thousand. In my opinion, quite adequate price for such an accessory. We buy materials for bags in China, for dresses we choose fabrics from Italy.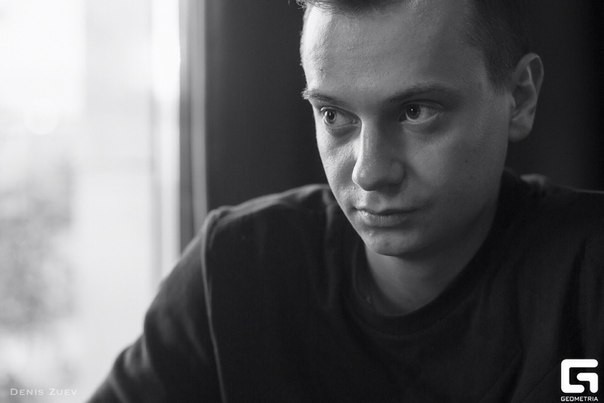 And prices for dresses, respectively, will be more expensive?
Vlad: Exactly what is not. We can not do more, because we work in our segment.
Why then designers on products from the same Italian fabric put fabulous prices?
Vlad: Most likely, the designers either sew themselves or in very small batches, but we have the production and the processes are built, so at the expense of such a price, we are now in great demand.
Why did you decide to make production in Russia?
Vlad: In China, you can do everything efficiently and inexpensively, only if you follow this. Since we have stores in Russia, customers in Russia, sales in Russia and we spend 100% of our time here, we cannot physically monitor our work in China. Andrey Kravtsov (the creator of the SH'U brand - Approx. Ed.) Already practically lives in China, comes here for a week and then leaves again there. In this format, you can have production in China. Asians still have a different physique. If they are removed there, it is likely that without control your order will come in other sizes. I once wanted to buy XL clothes in China, but she didn't fit me. Still a lot of nuances with transportation. For example, they can overdo it, pack the product very strongly, and it will come badly crumpled and deformed. The risks are big, but there are also many advantages, for example, it is cheaper and more choice of materials.
Do you have a ready-to-wear collection?
Vlad: In the collection that we demonstrated on spbfw, we will make a number of small adjustments that will not be visible externally - this entire collection will be ready-to-wear.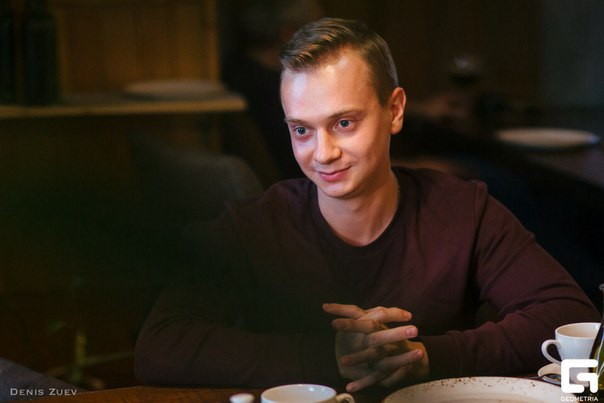 How did you get this fashion week?
Vlad: We applied for spbfw last season and at that time did not plan to make clothes, only accessories. We were told that we, of course, very much like us, but we can take part only if we start a partnership with some brand and make a joint show. Our team did not find such a designer, after some time they decided to make the clothes themselves. Since May, we started doing this, and in August we saw that a competition for participation in spbfw was announced. We took off what we produced in three months and won a grant to participate.
During the crisis, there is no such uplifting among designers as agricultural producers? Like, now is the time to move from the Western market and to push their products?
Vlad: I now began to observe that there were a lot of designers. Most disappear quickly.
Renata: Young designers are all thinking: "wow, I am a designer, I did great, I won," and then they only understand that this bar should be kept constantly and updated instagram every evening.
When we talked with Artem Shumov (Petersburg designer - Note. Ed.), He said that fashion can be practiced in absolutely any part of the world and it does not matter whether the state supports it or not, everything depends on you. Anton Galetsky (Moscow designer - approx. Ed.) Said the opposite: "It's cool everywhere except in our country. We need a huge investment to produce. If I knew about it five years ago, I wouldn't stick at all "
Vlad, what do you think?
Vlad: Primary education can be obtained from us, and after you realize that this is really yours, you need to improve yourself and go abroad, gain experience and learn from the very best. Although it is also possible with us, a lot of decent designers to whom you can go for an internship.
Do you, as young designers, have enough state support?
Vlad: We received a grant in spbfw, and one of the partners of the fashion week is the Chamber of Commerce and Industry of the Russian Federation. Accordingly, there is clearly allocated some budget for this event.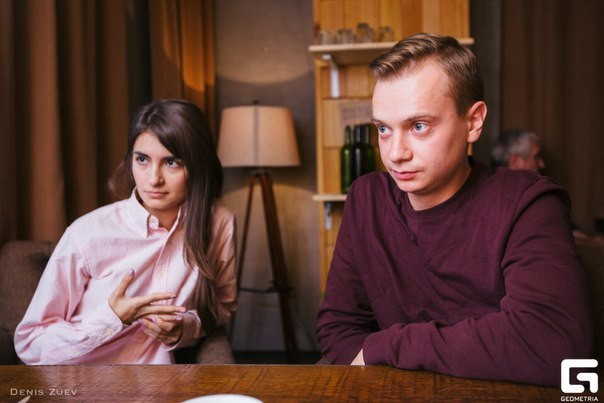 How much does it cost, by the way, to exhibit at the show, if you have not won a grant?
Vlad: At Moscow Fashion Week, the bill goes to hundreds of thousands of rubles. I know that for sure. This is without taking into account the cost of tailoring the collection and payment for the work of the models.
Now it is clear where these rhinestones sheathed things appear on the catwalks. More decent look designers who themselves have achieved through competitions. In St. Petersburg, for example, you can participate in the competition "New Names in Design".
Renata: Oh well, there's a little indication like that.
Yes, but nevertheless, later such people as Shumov, Bondarev come out of this competition.
Vlad: By the way, Galeria Fashion Week was recently. There, too, there was a drawing of new names and it was possible to demonstrate your clothes for free. Also PR. Definitely you can develop in Russia. The main thing is to be able to track these opportunities. We still have time to follow for many things and do not fit into the projects. For example, in Gostiny Dvor.
Renata: Yes, it opens the same platform as the Freedom store in the Gallery.
This is also an opportunity to show your brand with the support of the same industrial chamber of commerce of the Russian Federation. The idea is that as a result of the selection, designers are given a free rental for 3 months.
Vlad: So I want to say that there are opportunities. Our designer Dash Kuzmin, after winning the Admiralty Needle competition from the Institute of Technology and Design, was invited to an internship in Milan. The institute is state, it means support is still there. Who seeks will always find.
By the way, I learned here that you were keen on proper nutrition, and now you are consuming pizza.
Vlad: Where do you find all this? (laughs)
All on the Internet.
Vlad: Pizza is possible, this morning there was training. Once upon a time, I observed PP, but from time to time I always try to play sports. Now I go to the Brazilian Jiu Jitsu.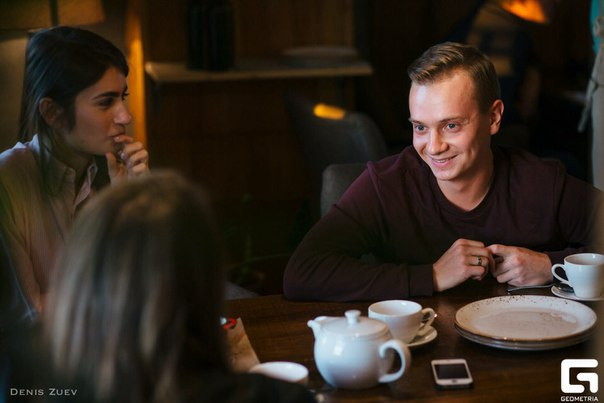 Do you have a peak to which you aspire?
Vlad: It changes all the time. At the moment - to produce the entire collection, which we demonstrated at Fashion Week, put it up for sale and see what the feedback will be.
But this is not the top. Do not be shy. For example, I know for sure that when I interview Alber Elbaz (creative director of Lanvin - Note. Ed.), Then I will already be a professional in my field and know the language perfectly. Is there also a specific goal? Maybe this is a show in Milan and Kim Kardashian on the front row?
Vlad: In general, by the way, there is. In Europe, many workshops atelier. When our project was created, I planned to create a store similar to European workshops, to which the client can come and create his own bag.
What is it like?
Vlad: The store has a charismatic Italian. Above his head hangs a pile of skin. The client can choose the model itself, pens, shape, skin. You say what bag you want, the master draws, makes sketches. And after some time, the client creates a thing by its design. We in Russia do not have this. Therefore, when a brand was created it was planned that the finished product would be just that. It would be desirable, that workshops were in all cities-millionaires of our country.
Why is it easier for people in Russia to go to a mass market than to support a Russian designer in a showroom? How to fix this system?
Vlad: The showrooms have weak PR support. Few people know about stores, not enough promotion. Secondly, the habit. The price is not always the same.
Renata: I worked at the Freedom Store. I can say why this is happening. There are a lot of designers. It is impossible to physically provide attention to all customers. The maximum that a store can do is to put a photo in instagram, colorfully showcase the window and that's it. Further, things are sold or not, depends on the designer and the sales assistant. Every designer needs a good PR man. Often, designers try to do it themselves, but incorrectly reveal the audience, because they do not have time to cover everything. Ulyana Sergeenko, for example, has Renata Litvinov and Frol Burimsky.
Are you satisfied with your PR manager, Vlad?
Vlad: absolutely.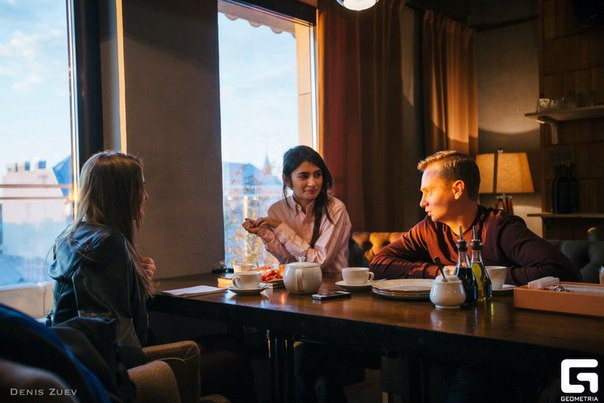 Polina Sokolovskaya
---