It's gone and it'll pass
ARNY PRAHT collection of shoppers in support of St. Petersburg charity organization "Nochlezhka".
A quote from the German modernist poet Rainer Maria Rilke remains a relevant reminder today: "Everything has passed and it will pass!" The main thing is to try to find advantages, to benefit from the situation and support each other.
And remember that somewhere there are those who need support even more than we do. In a pandemic situation, homeless people are most vulnerable: they have nowhere to hide and to survive the threat.
For thirty years now, the St. Petersburg charity organisation Nochlezhka has been helping people in trouble to get off the street and get jobs, housing, food and clothing. We have released shoppers, the proceeds from whom will be transferred in full to the needs of this charity organization.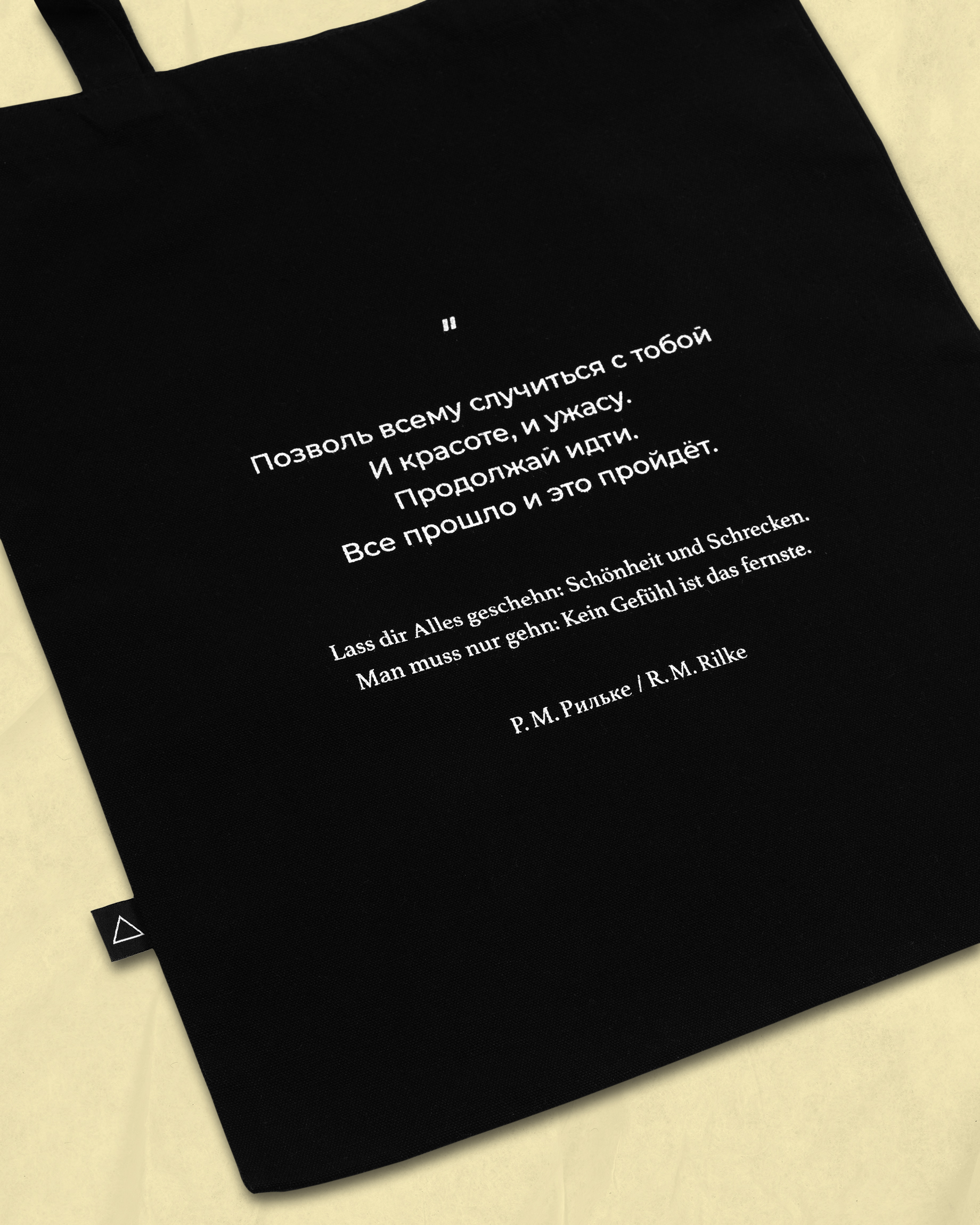 The cost of the shopper is 690 rubles. It is available in black and beige.
About other projects of "Nochelezhkа": homeless.ru.
---