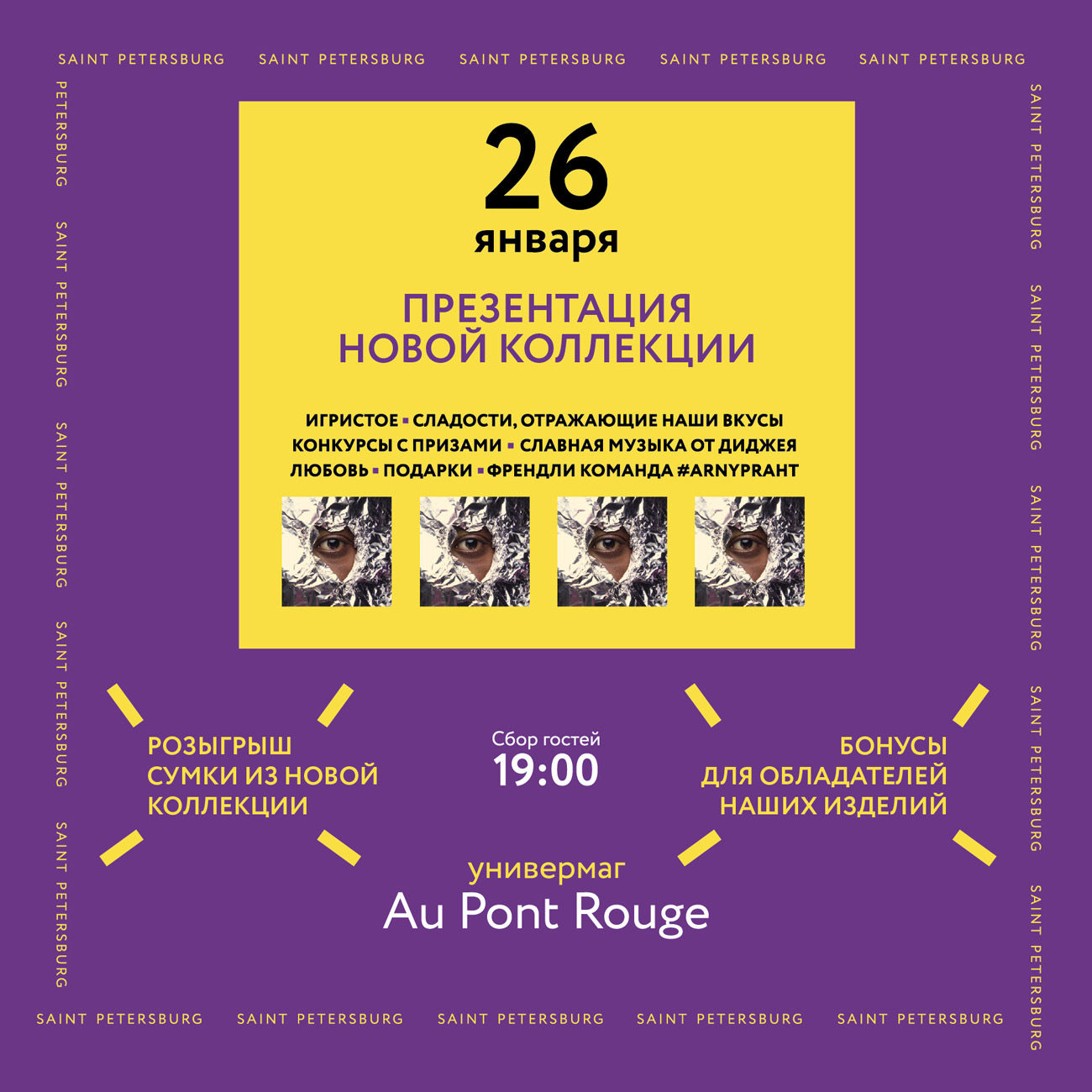 We have created a universal seasoning to your image: a big shopper, a multifunctional backpack, a miniature belt transforming bag and not only. And we support this area with a new collection.
You can see, touch, pay tribute to a simple utilitarian image and even buy it at the presentation of a new collection on January 26 at the Au Pont Rouge department store. Beginning at 19:00. We promise sparkling in the company of unusual sweets, contests, pleasant music, love and gifts. And our wonderful company too!
Let's say a secret: for those who come with an accessory from ARNY PRAHT we have prepared nice little things, but if you don't have our bag yet, don't need to be sad. After all, the evening will be an opportunity to win any of the new collection.
The presentation was over, but you'll just wait! And…
---