We invite you to the birthday of March 4, 2017 in the shopping center Galeria in St. Petersburg Ligovsky Ave., 30a!
We have updated the design of the store, expanded the range, prepared special promotions and gifts for customers!
And now we want to share a great mood!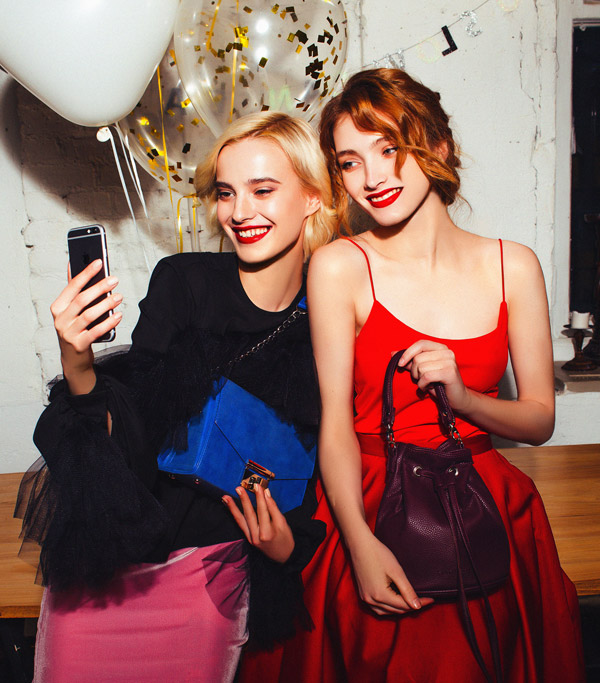 On your own birthday, March 4, the ARNY PRAHT store in the Gallery will hold a 1 + 1 = 3 promotion, when you buy two items from our range of bags, backpacks, wallets and bags, you get the third one as a gift! Come with friends;)
From March 1 to March 8, 2017, in the ARNY PRAHT brand stores at Gallery shopping mall, Summer shopping mall and Europolis shopping mall, when buying from 8,000 rubles, we give a certificate for a bottle of wine at the restaurant and wine shop "The SAVE". Sommelier will help with the choice!
All year round, we give birthdays in ARNY PRAHT stores a 15% discount on backpacks, bags, wallets and other accessories seven days before the birthday, on the birthday and seven days after it!
What we have done for the year
Exactly a year ago, we opened the first ARNY PRAHT brand store in the northern capital, and then opened the Leto shopping and entertainment center on Pulkovsky Highway 25, in Moscow in the Metropolis shopping center, and also in Donetsk. Our bags and backpacks are presented in boutiques and showrooms, are popular with tourists.
This was made possible with the support of customers, who appreciated the laconic style, durability, versatility and high quality of ARNY PRAHT backpacks and bags.
What we did and do
Our company implements the concept of conscious consumption - we produce versatile and durable products from eco-leather, we maintain ecological purity of production. We test prototypes on ourselves so that every detail is not only beautiful, but also practical.
The collection of bags, backpacks, travel bags and wallets ARNY PRAHT has more than 120 models. Each backpack, each bag or purse is created according to a unique design project, they are all incredibly comfortable, perfectly combined with casual clothes and business suits. A distinctive feature of accessories ARNY PRAHT is a harmonious combination of practicality and aesthetic appeal, impeccable cut and durable materials.
The color palette of products deserves special attention. ARNY PRAHT products are made in the most trendy and popular shades - universal black, calm sand-beige and gray, noble marsala, unusual fumo, popular silver and gold. The color variety allows both to pick up an accessory to match the main dress, or to make a bag or a backpack with a bright chromatic accent when creating a stylish look.
Who are we doing this for?
ARNY PRAHT - accessories for those who appreciate comfort and their own individuality, combining style with practicality.
Famous and bright personalities, actors of theater and cinema, representatives of the fashion industry are among our customers. Products ARNY PRAHT more than once participated in fashion shows, starred in popular TV shows and television shows.
ARNY PRAHT buyers are modern young people, residents of cities, who appreciate the accuracy of lines and the laconism of Petersburg style, following fashion trends and preferring quality and comfort.
ARNY PRAHT develops, hones the style and improves technologies, expands the range and palette, positively influences the Russian fashion market and creates fashion trends thanks to our customers!
Thank you for loving us! It is mutual!
Все рюкзаки и сумки ARNY PRAHT
---