A novelty that no one expected
Among the useful and thoughtful handbags and backpacks, ARNY PRAHT presents a brand glider, created by the co-founder of the brand Anna Pracht! TARGET - is not just a diary for keeping check-lists and schedule for the working week. It is a real tool that will help you to correctly set goals and ways to achieve them.
The one who is responsible for a lot and many, whose thoughts are beautiful and countless, the one who spins this world very much needs a good plan, in which the global goal is preserved, details are not lost and energy is not extinguished.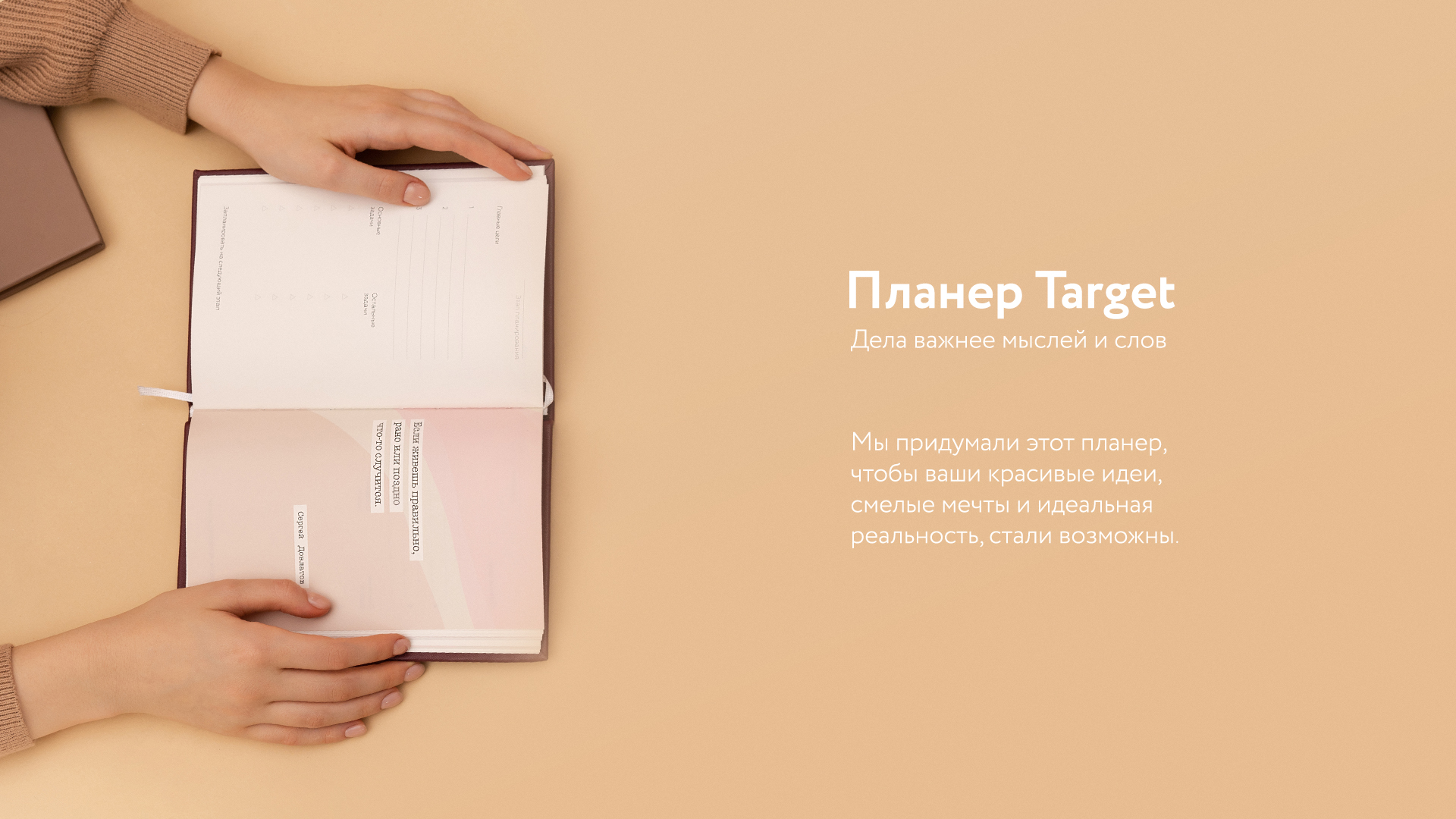 I'm not just a fast-paced man, I'm a man who does it effectively. Planning and implementing is my profession and my favorite pastime. For many years I was looking for the perfect diary for myself until I realized that it was outdated as a format. In today's world, you don't live by days of the week but by projects and parallel tasks. It is not enough to have good timing, it is important to organize the right events in your life.
With this understanding, I found the ideal form of doing things where:
⁃ you set your own planning period, it can be a day or a week, or not time at all, but a specific project or idea;
⁃ you set priorities and focus, there are basic and secondary tasks, and there are just things that happen endlessly and without warning;
⁃ there is enough space and space for detailed dives, for spontaneous ideas and important thoughts;
⁃ there are useful tools for planning and controlling your activities.
What you will NOT find in this glider for sure:
world maps and city codes
public holidays
hard matrices to fill
plastics motivation
This system fits perfectly into the medium format, convenient for active life. Yellow paper, restrained minimalistic design and St. Petersburg thoughts were chosen for the design. The cover was sewn by themselves, of course, from your favorite shades and textures. It turned out very stylish, functional and in the spirit of time.
Everything as always.
---